frgavin on August 24th, 2010
Gospel and Social Justice will combine to bring needed change to the area
By David W. Virtue in Entebbe
www.virtueonline.org
August 23, 2010
Some 400 African Anglican bishops including a small group of Western Anglican bishops and leaders of social service agencies, who together represent more than 80 percent of the shared faith of the Anglican Communion, are gathering here to confront Africa's pressing spiritual and social problems.
The weeklong conference will focus on issues of conflict, poverty, corruption and disease on the continent in the context of the gospel of redemption and change.
"It is a misreading of the conference agenda to suggest that we are all about social change without the gospel being at the heart of it," a Nigerian bishop told VOL. Changing peoples' outward circumstances while not addressing peoples' need for inner transformation by Christ is to misread the agenda here, a Ugandan bishop told VOL.
The Archbishop of Canterbury Rowan Williams is here and will be the guest preacher at the opening Eucharist on Aug. 24.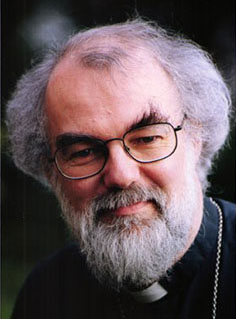 This is the first time he has visited Uganda since he became the Archbishop of Canterbury in 2002. He and Archbishop Henry Luke Orombi do not see eye to eye on the growing liberal direction of the Anglican Communion. Orombi recently resigned from the Anglican Consultative Council saying that as the African primates' representative he has no confidence in the integrity of the organization and would not attend meetings if representatives from the Episcopal Church are seated.
More recently, Orombi said the Anglican Church is a "dysfunctional family" and "torn at its deepest level." He proposed that the Church of Uganda engage church structures at a very minimal level until godly faith and order have been restored.
The Council of Anglican Provinces of Africa (CAPA) is sponsoring the All Africa Bishops Conference. The theme of the conference is "Securing the Future: Unlocking our Potential," based on the biblical text from Hebrews 12:1-2.
The pan-African conference has drawn Anglican leaders from 12 Anglican provinces in Africa including Burundi, Central Africa, Congo, Indian Ocean, Kenya, Nigeria, Rwanda, Southern Africa, Sudan, Tanzania, Uganda, and West Africa — as well as Archbishop Mouneer Anis from the Anglican Diocese of the Middle East. Among U.S. Delegates here is Anglican Church in North America (ACNA) Archbishop Robert Duncan as well as Bishops John Guernsey, Martyn Minns, John Miller, David "Doc" Loomis and Bill Atwood.
Uganda President Yoweri Museveni is scheduled to address the All Africa Bishops Conference on Aug. 25.
Through vigorous evangelism Christianity in Africa has grown from nine million Christians in 1990 to more than 380 million Christians in 2,000. The World Christian Encyclopedia predicts there will be 633 million Christians in Africa by 2025.
There are also representatives here from the Church Missionary Society, Anglican Communion Office, the African Union, and Five Talents. Also in attendance is Trinity Church, Wall Street, which through its grants program supports projects throughout Africa. They gave $25,000 towards CAPA.
The conference is the second of its kind. The first CAPA gathering was held in November 2004 in Lagos, Nigeria.
END