frgavin on May 21st, 2012

The General Synod is to hold a final vote on the creation of female bishops in July
BBC News
http://m.bbc.co.uk/news/uk-18135098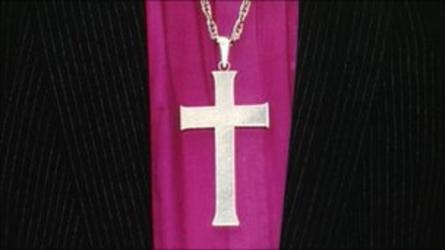 More than 2,000 female members of the Church of England have signed a petition opposing the ordination of women bishops.
The signatures were collected by Proper Provision, a group calling for a better deal for traditionalist parishes who do not want to be overseen by a woman.
It will be handed to Church leaders considering measures to introduce women bishops, at a meeting in York.
It is the final chance to change Church law before a final vote in July.
The petition was signed by 2,200 women.
Its organisers claim it was supported by churches that are mostly growing, and have young congregations, with women well represented in leadership roles.
BBC religious affairs correspondent Robert Pigott said it was designed to counter any impression that opponents of women bishops consist mainly of male traditionalists with a negative view of women clergy.
Own authority
Although the petition included only a very small proportion of Anglican churchgoers, the group claimed it showed that opposition to women bishops was not an outdated view of a few diehard traditionalists, our correspondent said.
Proper Provision wants traditionalist parishes overseen by women bishops in the future to have the right of access to a male alternative operating under his own authority.
Under draft legislation, future women bishops have discretion over the activities of male bishops called into their dioceses.
Senior Anglican bishops are meeting in York later to decide whether to alter this.
The meeting is the last opportunity for any change to be made in the Church law before a final vote on the creation of female bishops is held in July.
The earliest the Church's governing body, the General Synod, could give final approval to legislation on women bishops would be in July.
It needs a two-thirds majority in all three houses of the General Synod – of bishops, clergy and laity.
If approved there, it would be sent to Parliament for approval and Royal Assent.
The earliest likely date for a woman bishop to be appointed would be 2014.